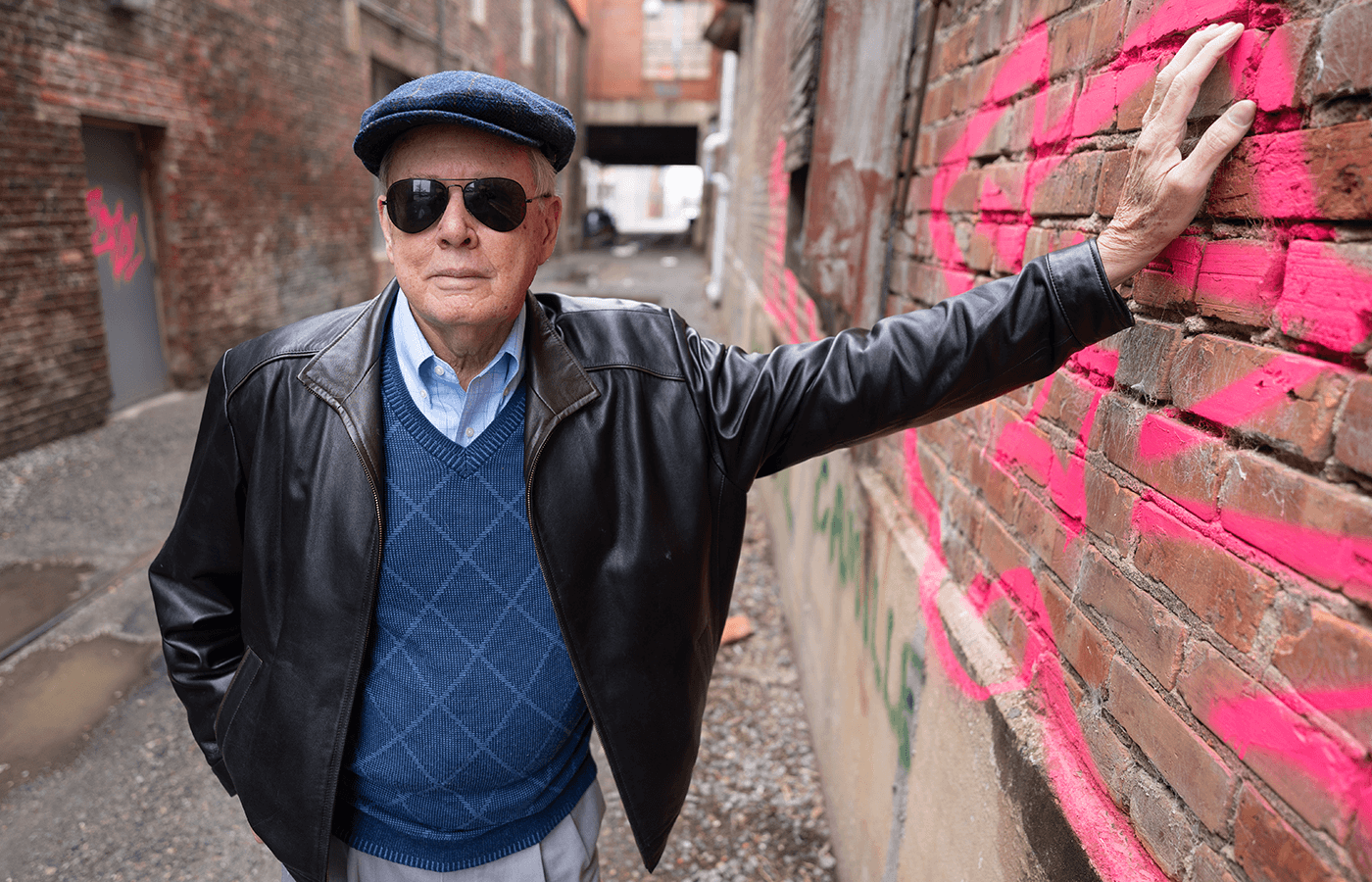 He knows where the bodies are buried
A new mystery from Howard Owen (M.A.'81), the critical writings of Oscar Wilde, and more from the world of books
Willie Black is back. This time, the grizzled cops reporter is following a string of murders whose victims have little in common, until a grisly "signature" emerges.
In "Dogtown," the 12th outing in the Richmond-set mystery series by Howard Owen (M.A.'81), the body is dumped (murderers seldom stand on ceremony with their corpses) in the area south of the James River across from Shockoe Bottom. (Local lore has it that the name "Dogtown" derives from a bird's-eye view of the area and its apparent resemblance to a dog's head, and not, as some have assumed, as a pejorative for the area and its residents.)
It's set in 2021, smack in the middle of the first COVID wave, and includes not only a recurring cast of characters but also the requisite anti-vaxxers, for a contemporary touch.
Equally contemporary is the precarious state of Willie's employer. Just as local and regional newspapers continue to disappear in real life, victims of rapacious, "strip-and-flip" corporate owners, Willie's newsroom is dogged by grinding cost cutting in the relentless pursuit of quick profits. The fact that Willie's no spring chicken — he's the type of reporter who might have kept a bottle of Wild Turkey in his desk drawer in newsrooms of yore — puts him squarely in their sights.
A retired journalist who logged 28 years at the Richmond Times-Dispatch before he was swept up in a wave of downsizing, Owen knows whereof he speaks. (It's also one reason his protagonist is a cops reporter, and not an actual cop, he says — no research needed.) After decades living in Richmond, the former English student knows the city intimately. Of course, the titles are catnip for locals like us, who naturally love to see their hometown come to life in print. But the city is a magnet for Owen, too.
"This is a great city for writers," he says. "There's so much character, so much history, so many neighborhoods. I feel like I'm being rewarded for all the restaurants and bars I've been to in the last 45 years."
The magazine's picks
Here's a glance at a few other books VCU faculty and graduates are writing these days …
The Critical Writings of Oscar Wilde: An Annotated Selection
Nicholas Frankel, Ph.D., editor
Think Oscar Wilde was just a lightweight dandy — inveterate quip machine and little more? Think again. Among his claims to serious lit cred is his criticism. Here, Frankel, a VCU English professor, highlights how Wilde not only excelled in the genre, writing with signature style, but also helped make it what it is today. By taking on wider cultural issues — fashion, masculinity, cuisine — he paved the way for figures as diverse as Susan Sontag, Audre Lorde and Hilton Als.
The End of Public Execution: Race, Religion, and Punishment in the American South
Michael Ayers Trotti, Ph.D.
To 21st-century eyes, public executions might seem like barbaric spectacles, a vestige of a less civilized age. The truth, as Trotti (B.A.'89) explains, is more complicated, at least in post-Civil War America. Such events not only drew multiracial audiences but also were reclaimed, as a kind of revival led by Black preachers, with the goal of salvation for the condemned (in the next world, at any rate), and moving these events behind closed doors turned state-sponsored killing into an inner sanctum of white power.
Isolation and Engagement: Presidential Decision Making on China from Kennedy to Nixon
William Waltman Newmann, Ph.D.
The Nixon Presidency
Timothy N. Thurber, Ph.D.
These two books represent a sort of Venn diagram of mid-20th-century presidential history, with China and Richard Nixon as the two major subsets.
Newmann, a VCU associate professor of political science, couldn't have timed his book any better, with the recent serio-comic incident of the Chinese spy balloon and China's intentions toward Taiwan as the very serious issue hovering in the background. The book provides historical context for our current moment, long before China emerged from its post-Mao cocoon as a significant economic and military power, from America's view of "Red China" as a sinister puppet master pulling strings in Vietnam up to Nixon's groundbreaking trip to China in 1972.
Thurber, a VCU associate professor of history, meanwhile zeroes in on the 37th president himself. A former Red-baiter, Nixon might seem the unlikeliest candidate for a breakthrough in China, which even his fiercest critics acknowledge as historic. Domestically, he can claim surprisingly liberal decisions such as the creation of the Environmental Protection Agency. His presidency, however, is forever tainted by Watergate — until recently, considered the most nefarious attempt to subvert American democracy — and his 1968 "Southern strategy," which presaged the politics of resentment that dominate today.
Amber Dreams of Anesthesia
Amber Coleman, D.N.P.
Inspiration can come from the humblest places. For Coleman (M.S.'18, D.N.P.'19) it came while carefully tweezing out plastic bones in the game "Operation" — without setting off the buzzer. It sparked her interest in the human body, and her children's book tells her story as she learns about "people who help you feel comfy during surgery" — avoiding the buzzer, as it were. A nurse anesthetist, Coleman hopes the book will in turn inspire kids to follow their dreams.