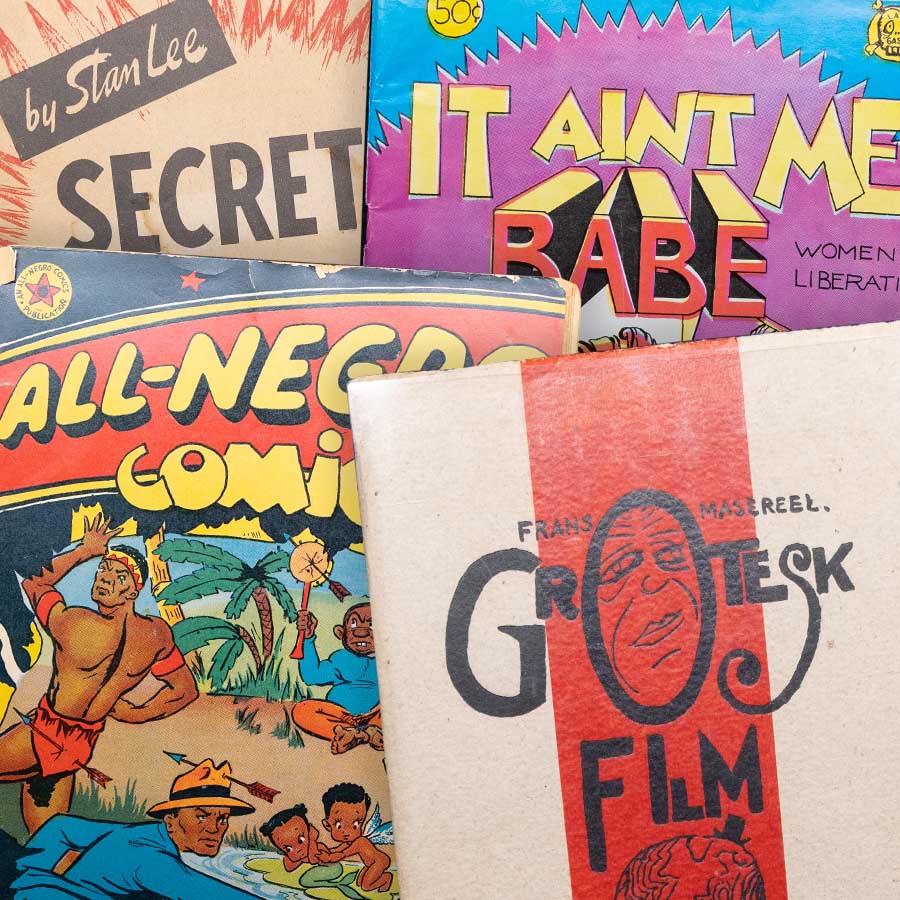 Up, up and away from superheroes
A look at some deep cuts and rarities in the VCU Libraries' Comic Arts Collection
Since its creation in 1970, VCU Libraries' Comic Arts Collection has accumulated more than 175,000 items, including the Will Eisner Comic Industry Awards archives. (The Eisner Awards, founded in 1988 and named for the creator of the 1940s masked crimefighter The Spirit, are the Oscars for comic books.)
With the help of Special Collections and Archives Senior Curator Yuki Hibben, we've pulled some lesser-known but influential works from the collection to showcase the history of a medium that today serves as one of Hollywood's most lucrative muses.

"The Adventures of Mr. Obadiah Oldbuck"
By Rodolphe Töpffer, 1841
Originally published in 1837 as "Histoire de Monsieur Vieux Bois," this book by Swiss illustrator Rodolphe Töpffer is a precursor to the modern comic book. Its pages are divided into two sections, with illustrations above and text below, and provide a sequential narrative of Monsieur Vieux Bois' foibles from courtship to marriage.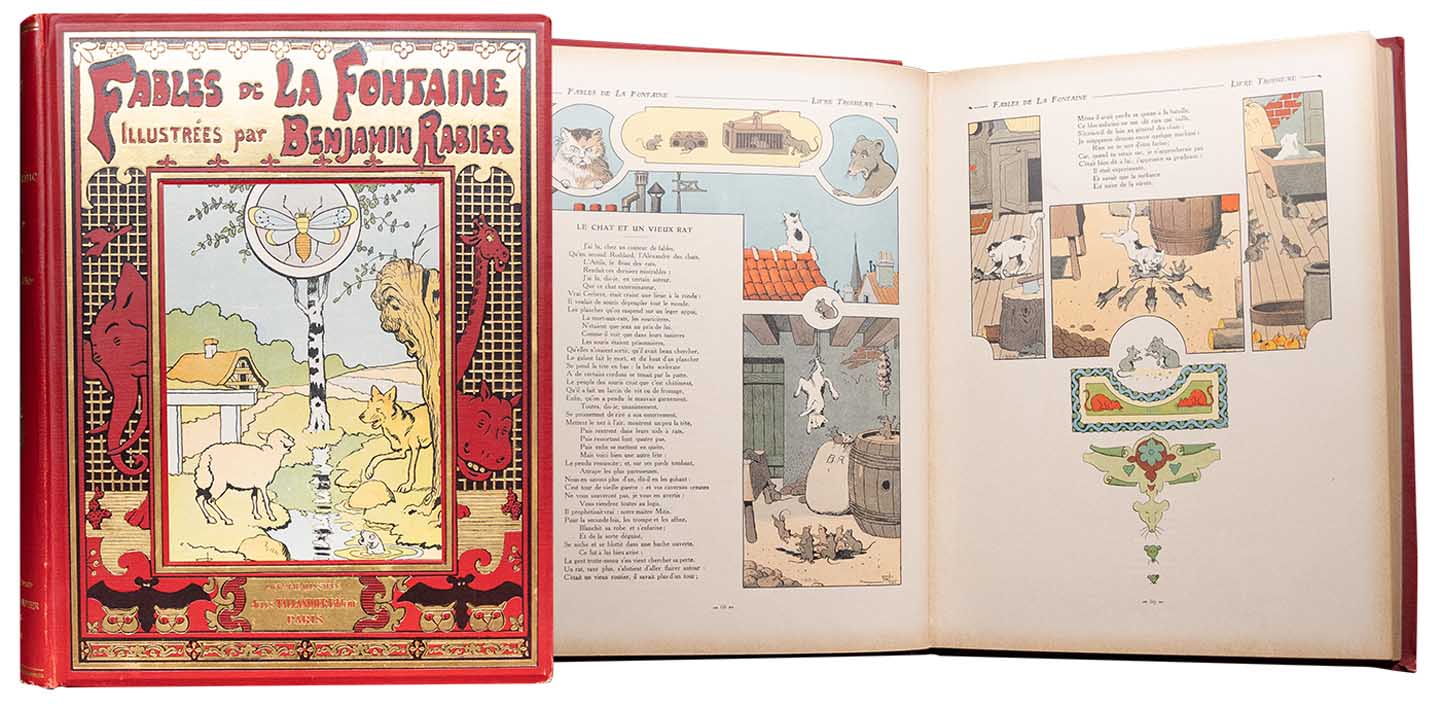 "Fables de La Fontaine"
By Jean de La Fontaine, illustrated by Benjamin Rabier, 1906
The creator of the Laughing Cow cheese trademark, French illustrator and author Benjamin Rabier is known for his expressive, anthropomorphic animals and his influence on modern comic arts. While each fable in the "Fables de La Fontaine" spans one or two pages, Rabier places his illustrations across and around the pages to create a sequential comics narrative. Rabier is also well known for his cartoon series "Tintin-Lutin," which influenced Hergé's "Adventures of TinTin."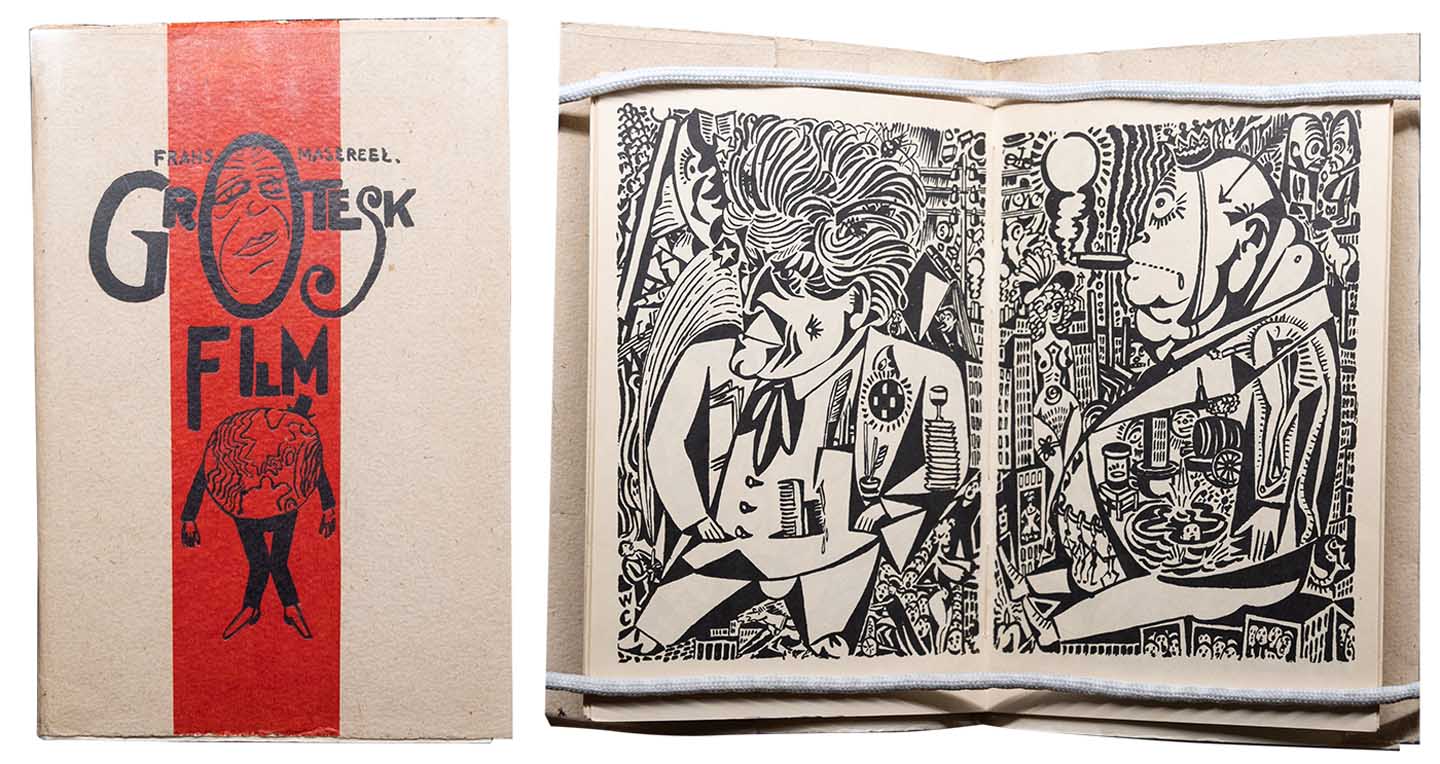 "Grotesk Film"
By Frans Masereel, 1921
One of the foremost creators of the wordless graphic narrative in book form, Belgian artist Frans Masereel created more than 40 such publications and influenced illustrators such as Lynd Ward and comic artists such as Art Spiegelman, author of the Pulitzer Prize-winning graphic novel "Maus." An exponent of German expressionism and dadaism, Masereel's "Grotesk Film," one of his rarest books, is a harsh commentary on the absurdity and corruption of Weimar Germany.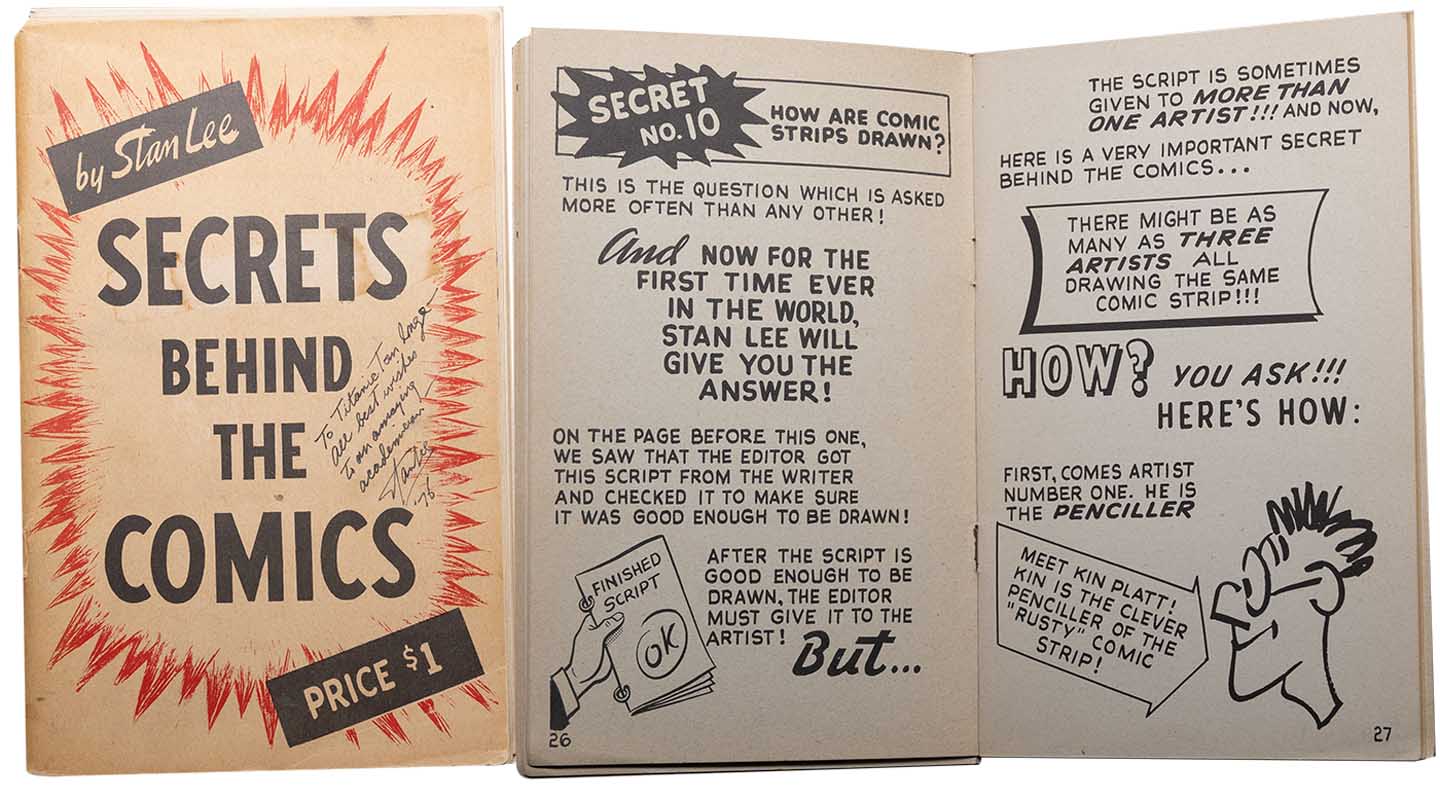 "Secrets Behind the Comics"
By Stan Lee, 1947
Stan Lee, co-creator of the Fantastic Four, the X-Men and Spider-Man, provides a nuts-and-bolts explanation of comic book-making and publishing in this unassuming 100-page handbook. On Page 99, Lee offers to personally inspect the work of comic artists, and for $1 and a self-addressed stamped envelope, "write you a detailed letter telling you how good it is, or how bad it is!"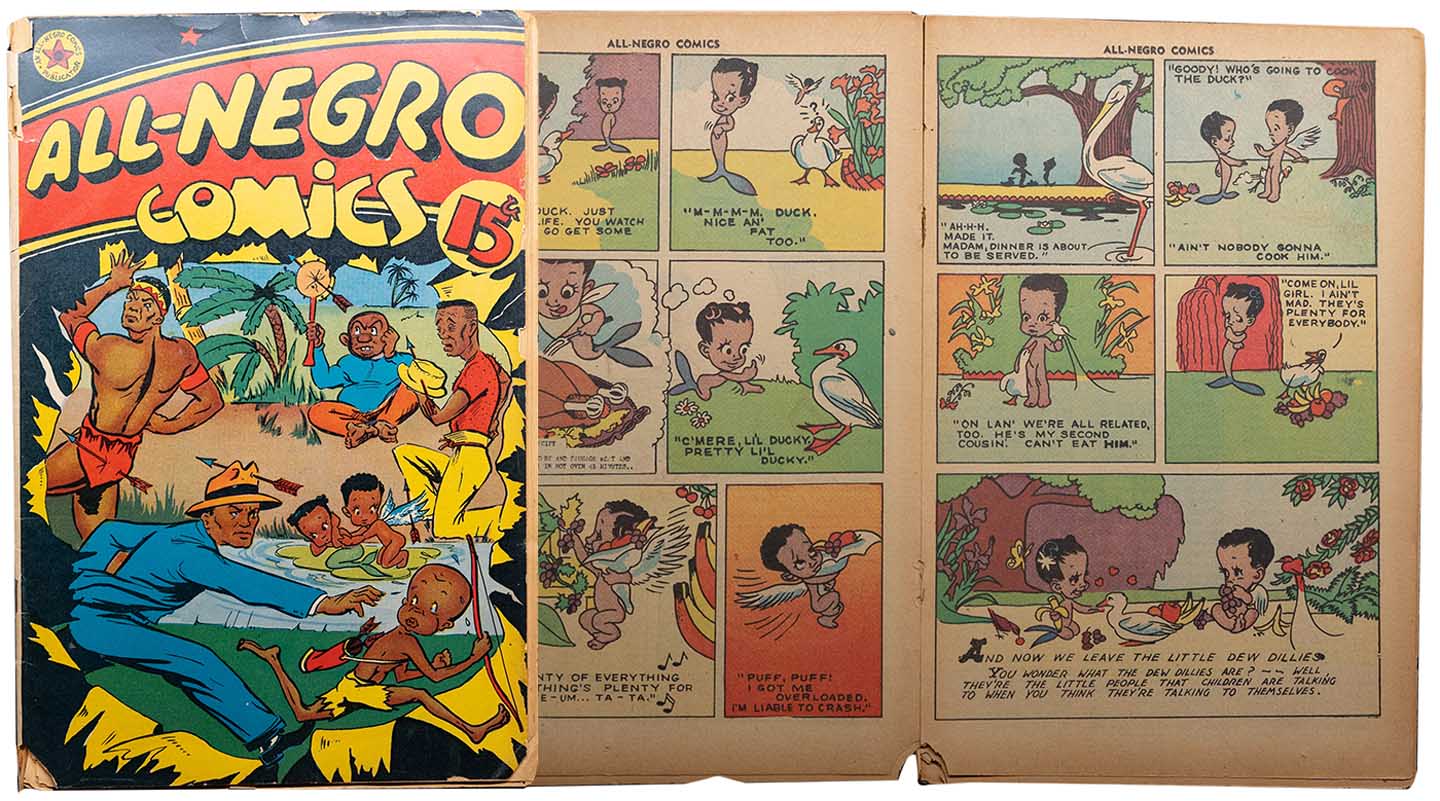 "All-Negro Comics, No. 1"
1947
"All-Negro Comics" is the first comic book produced by a Black publisher and Black writers and artists. It was conceived by publisher Orrin C. Evans, a Philadelphia reporter and contributor to the NAACP's "The Crisis." In his introduction, Orrin writes, "'All-Negro Comics' will not only give Negro artists an opportunity to gainfully use their talents, but it will glorify Negro historical achievements." Characters include Ace Harlem, a Black detective fighting for justice, and Lion Man, a scientist working undercover for the United Nations.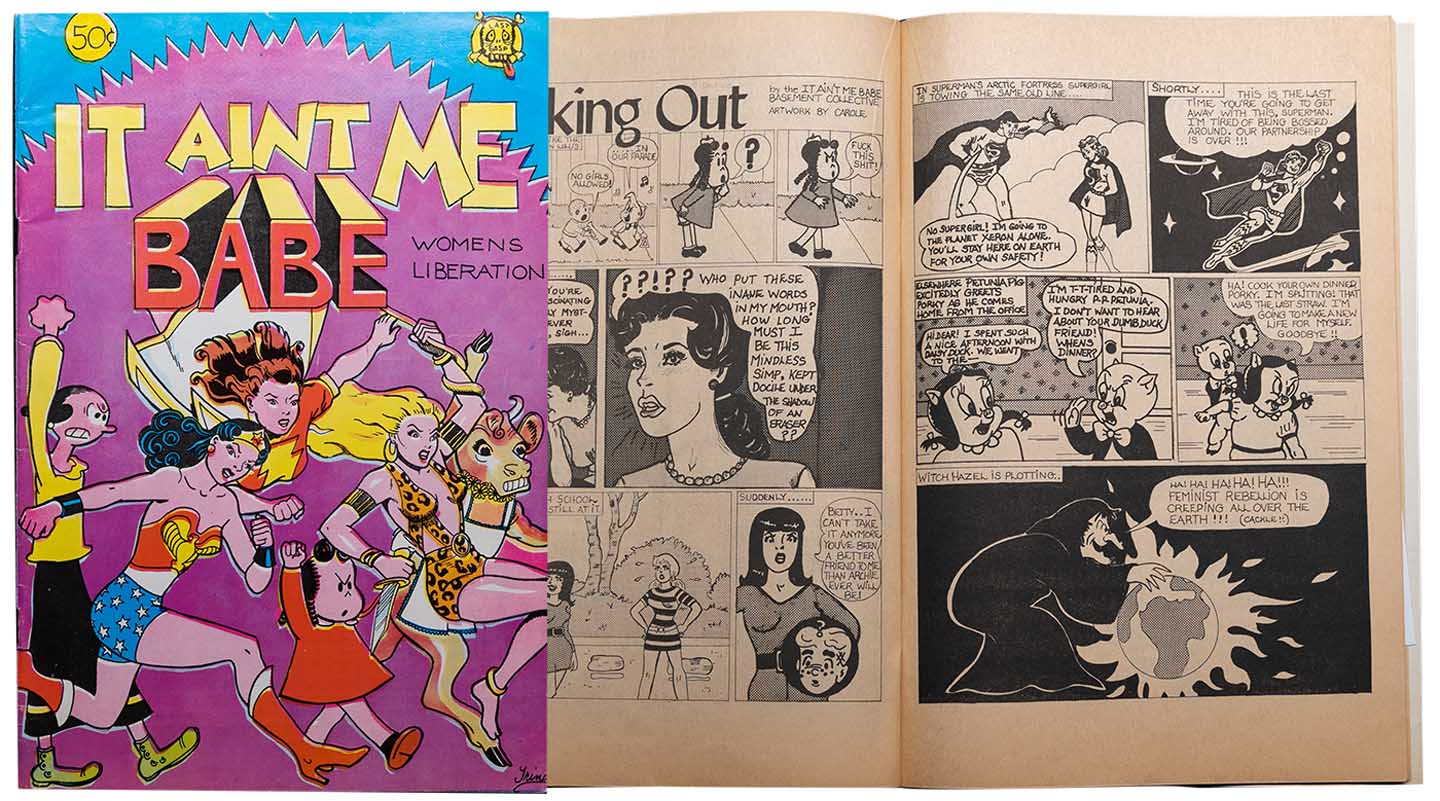 "It Ain't Me, Babe"
1970
Produced by Trina Robbins and Barbara "Willy" Mendes, "It Ain't Me, Babe" is the first comic book produced entirely by women. This single-issue book grew from the burgeoning underground comix scene and it condemned misogyny among the predominantly male comix creators and their work. Made up of 10 stories, the issue features popular female characters Little Lulu, Supergirl, Juliet Jones, and Betty and Veronica, who join the women's liberation movement.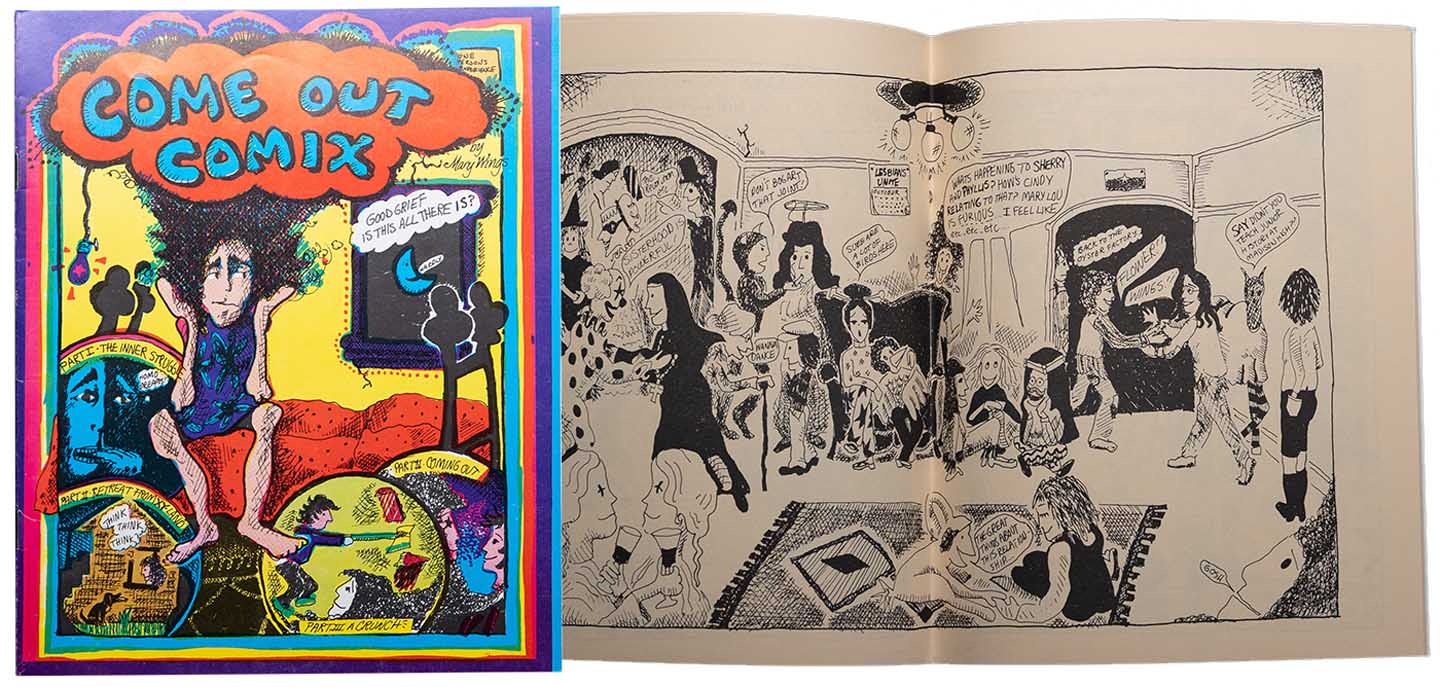 "Come Out Comix"
By Mary Wings, 1973
Mary Wings was in her early 20s when she read Trina Robbins' "Sally Comes Out" in the first issue of "Wimmen's Comix," which featured the first lesbian comic book character outside erotica. Disappointed by Robbins' flat, academic depiction of the coming-out process, Wings created the single-issue "Come Out Comix" based on her personal experience. It was the first literary comic with a lesbian protagonist written and drawn by a gay woman.