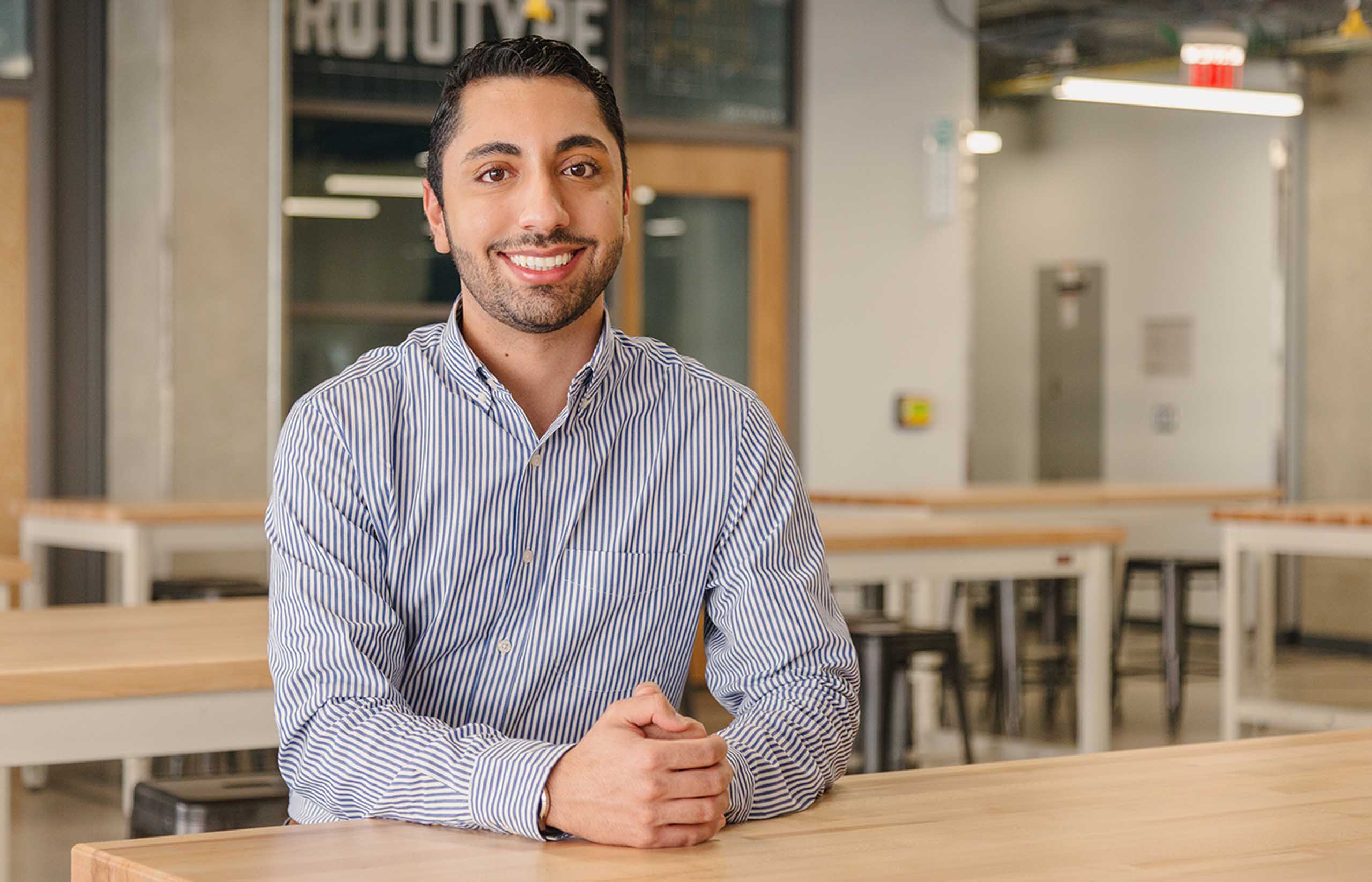 Nick Kaviani crosses the finish line
With assistance from a Completion Grant, the engineering graduate begins his 'next chapter' at Estée Lauder
Nick Kaviani (B.S.'22) was in eighth grade the first time he visited VCU. He was so eager to start college that he took summer classes in high school so he could graduate early.
"I wanted to experience living on my own in a diverse, urban campus environment as soon as possible," he says. After graduating from Langley High School in McLean, Virginia, in 2017, just days before his 17th birthday, Kaviani enrolled in the VCU College of Engineering's biomedical engineering program.
"I always knew I wanted to pursue a career in STEM," he says. But two years into his classes, he was among the wave of students facing financial hardship during the COVID-19 pandemic. His parents co-own two small print and marketing businesses and were hit hard, Kaviani says.
"Their employees are like family to us, so they never considered pay cuts, furloughs or layoffs even when they had fewer clients and very little business coming in," he says.
Kaviani completed his final year and graduated on time with help from a Completion Grant from the College of Engineering. The grants are awarded to students to cover outstanding tuition balances, some as small as $100. The grant also provided Kaviani with financial security and enabled him to confidently begin his next chapter. Last summer, he moved to Long Island, New York, to join Estée Lauder Companies, Inc., as an associate regulatory scientist.
His work "is all about making sure the products marketed to the public are safe and consumable without harm," Kaviani says. "It's a career path that enables me to make my community and the world a better place."
And the grant that helped him get there? "I'm grateful for the support," he says. "Thanks to the generosity of those who donate to support Completion Grants, students like me have the resources they need to cross the finish line to their degrees and go on to make a difference through their careers."