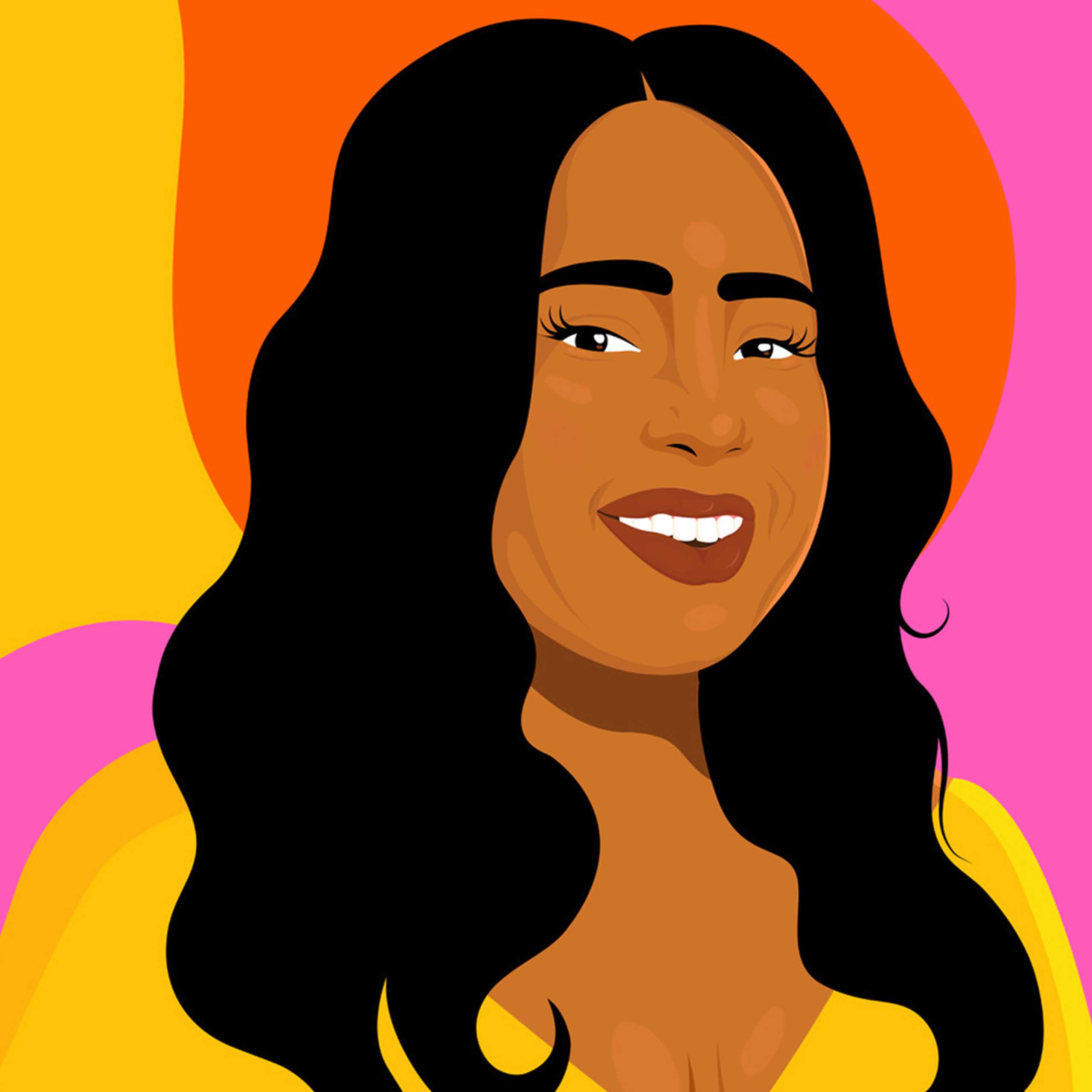 Black women, like me
Producer Morgan Saunders promotes diversity in reality TV and advertising
TV and advertising producer Morgan Saunders (B.S.'11) was behind the ins-and-outs of many beloved Netflix docuseries, including "Queer Eye," "Tidying Up with Marie Kondo," "Selling Tampa" and "Love Is Blind." When red tape had to be cut for a show to happen — reviewing insurance small print, keeping shows within budget or hiring security — Saunders held the scissors.
The 33-year-old Hampton, Virginia, native also often exceeded the typical role of a producer by advising writers on inclusivity and ensuring that BIPOC creators and casts were supported by BIPOC crews. "It wasn't a role in my job description," Saunders says. "But it was something I needed to do to maintain the authenticity and integrity of projects."
"Selling Tampa," for example, features an all-Black female ensemble of real estate agents at Allure Realty brokerage. The firm dominates the Tampa, Florida, luxury property market. Saunders hired a Black female co-producer and a Black crew, and her creative guidance helped the show avoid portraying offensive tropes of Black women by ensuring the stories "were authentic and not catty," she says. "I wanted to elevate these Black women who are real estate moguls."
Similarly, while producing "Tidying Up with Marie Kondo" and "Singapore Social," Saunders hired Asian crews.
"On these shows that don't necessarily focus on race, but have a predominantly Black or Asian cast, you want people in the cast to feel comfortable, because they're sharing their lives," Saunders says.
Netflix, it's worth noting, has a mixed record of supporting diversity. In 2021, the company announced it would invest $100 million in organizations that help BIPOC professionals train and find jobs in show business. But in April 2022, Netflix laid off a newly hired creative team of mostly Black, Asian and Latinx female writers for its fan-focused content site, "Tudum," after a sharp decline in subscriptions.
Saunders left Netflix in January 2022 (her departure and the "Tudum" layoffs are unrelated), moving from Los Angeles to New York City to join 19th & Park Inc., a Black women-owned creative advertising agency. The company helps brands speak to BIPOC, female and LGBTQ+ audiences. Saunders is head of production, a natural fit given her decade of experience on or leading similar teams at Netflix, National Geographic, BET, NFL Network and Spike TV.
Inclusivity is important in advertising and reality TV, Saunders says. "As a Black woman who wants to feel good about buying and contributing to the economy, I want to buy products and support businesses that want to support me." And though many corporations continue to improve their inclusiveness, there have been misses. Walmart, which sold commemorative items for Juneteenth, such as ice cream and shirts, quickly pulled products in May 2022 after it was criticized for not acknowledging Black-owned ice cream brands and having a white woman model Juneteenth shirts online.
"I'm excited that Juneteenth is being recognized as a federal holiday, but more education is needed surrounding the history and what's appropriate versus what's exploitative," Saunders says.
She recently started Saunders Productions, which she plans to eventually run full time. Saunders says her work will remain in reality TV, advertising and equity, "telling stories [about] people who don't necessarily get their stories told."